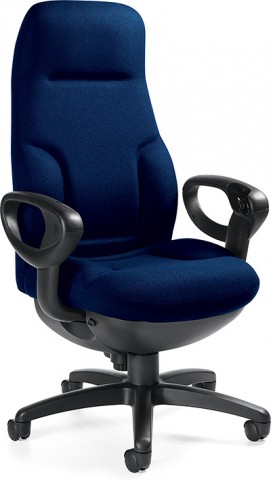 The Concorde executive chair is intended for both sophisticated executives and for challenging 24-hour environments that require deep comfort and adjustability. Revolutionary push button controls located on the armrest provide state-of-the-art ergonomic adjustment for exceptional comfort and support.
Features include:
24-hour dispatch chair thrives in intensive use, 24-hour settings
Complete ergonomic adjustability at the push of a button
Keeps caregivers comfortable, alert, and ready for emergencies
All steel frame construction stands up to rugged use. Our steel frame 'breathes', unlike molded plywood frames that trap body moisture and heat
Full ergonomic adjustability with adjustments for tension, chair tilt, seat height, lumbar support and seat depth
Durable high performance fabrics
Heavy duty 350 pound plus rating.
Dimensions 28 1/2" W x 50"H x 27"D
5 Year Warranty on the chair, 3 Year Warranty on upholstery
These are the ultimate in ergonomic dispatch chairs and executive seating. Full ergonomic adjustability is provided for users comfort at the touch of a button. Offered in durable high performance fabrics and a strong, heavy gauge steel frame this seating solution will stand the test of time. All this plus affordability. You need it! We know it!